Schatzlein named CEO of Ascension's St. Vincent's HealthCare
Back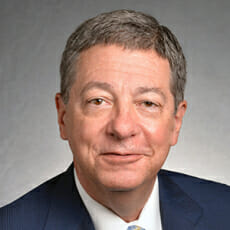 July 31, 2015
Michael H. Schatzlein, MD, MBA, FACHE, has been named President and Chief Executive Officer of Ascension's St. Vincent's HealthCare in Jacksonville, Florida.
Dr. Schatzlein, a heart transplant surgeon, also serves as Senior Vice President, Ascension Health/Group Ministry Operating Executive, providing strategic advice and guidance to the Ministry Market Executives of Indiana and Tennessee. He had been President and CEO of Saint Thomas Health in Nashville, Tennessee, from June 2010 until July 2015.
Donnie Romine, the interim CEO of St. Vincent's, will return to his previous role as St. Vincent's Healthcare's System Chief Operating Officer and President of St. Vincent's Medical Center Riverside.  Dr. Schatzlein will assume his Jacksonville duties after Labor Day.
Dr. Schatzlein is a seasoned executive with humility, passion for exceptional care, and a keen sense of humor. "The more I learn about St. Vincent's, the more impressed I've become," he said. "The ministry has a great reputation, committed Board and donors, and associates who are caring and capable. I look forward to getting to know the Jacksonville/North Florida and South Georgia area and senior leadership as we work together to fulfill St. Vincent's Mission as part of One Ascension."
Let's start a conversation